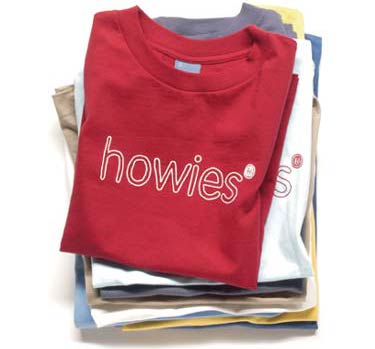 As you'll have realised, we're not reluctant to criticise and challenge brands that don't seem to work to meet the real needs of humans. We also want to celebrate organisations that show a more enlightened approach.
One I like is
Howies
. This is a casual clothing business that oozes human values. It's website is funny, controversial, informative... Here's just one example :
In Finland the temperatures get real cold. During winter it gets down to -45 degrees. Even if you're a tree, you tend to feel it. When the temperatures hit this low the trees just stop growing. They conserve their energy and just wait for the weather to change.

Come Spring and the warmer weather breaks, they start growing again. This quirk of nature makes for an interesting story. It also makes for strong wood too. Wood that will last longer than wood from faster growing trees found in warmer countries.

Appropriately, it's this patience that gives the wood its real strength. And sets itself apart from other wood.

We could all learn a lot from a Finnish tree.
Howies has serious views about the environment, packaging and the way the world is spinning and it manages to convey these with both passion and wit. Some of their gear carries a political message, some doesn't. There's a lightness of touch to match a seriousness of purpose.