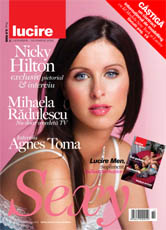 The
Hilton
group wants to extend its
Waldorf–Astoria
brand into other properties (see
here
) by way of
endorsement
or
co-branding
(I know there are differences between the two—I use them in lay terms). I am a sceptic because I am not sure if the Hilton is capable of
managing
its
brand
.
In 2003, I stayed at the Hilton in a city that shall remain nameless. The service was five-star, but the rooms were three-star at best. I was given a temporary Hilton Honors card—on thin paper. My toilet has slightly better stock in a roll. 'The second time you stay at a Hilton,' said the concierge, 'we'll send you a plastic card.'
I was in
Helsinki
at the end of 2003 and had them credit my Hilton Honors number after staying at the Hotel Grand Marina, another three-star joint masquerading as something better. Despite calls to the Hilton in 2003 and 2004, I await my plastic card. After all, I have my
Inter-continental
one. And cards from a number of other chains.
A five-star promise, a no-star resolution. So will people be confident after seeing the Waldorf–Astoria endorsement? For apparently it brings with it all the advantages of the Hilton Honors' system. Pay a whole heap and get a lousy piece of paper about the size of three postage stamps with your name scribbled on it—that is meant to stop you from choosing a Hilton competitor.
The final irony: when we photographed
Nicky Hilton
for
Lucire
's September cover
(December issue in
Romania
), we could not get her a room at the Hilton. I can't remember the resolution organized by our
celebrity
director
Brad Batory
, but I think Miss Hilton eventually stayed at the
Sheraton
.